For manufacturers of textile goods, the hat and headwear sector has long been vibrant and alluring.
With the expansion of fashion in recent years, the headwear market—which comprises various types of winter hats, beanies, sports hats, headbands, straw hats, and other related products—has experienced tremendous growth. Today, wearing hats has become a part of people's everyday fashion and wearing habits and is no longer just reserved for the colder months or special occasions.
It is anticipated that as the metropolitan population grows, so will fashion. By 2050, 67% of the world's population, up from 55% today, is anticipated to reside in urban areas. In contrast to ten years ago, casual wear is now used by all social classes, and hats are a key component of young people's and other people's informal dress.
You can view the results of an intriguing study conducted in America that looked at hat usage among various societal age groups below:
Older people (1964–1945): 5.1%
Middle-aged (1979–1965): 15.2%
Youth (From 1980 to 1999): 30.6 %
Teens (born after 2000): 55.8%
The following businesses can be listed as some of the key participants in the hat industry: (Top Players in the Headwear Market)
Nike Inc.
Adidas AG
New Era Cap
Pipolaki
Under Armour Inc.
Sportswear, along with the sales of various types of headbands and sports cap, is another industry that has thrived in recent years. This expanding trend has given producers of this hat and well-known companies like Nike, Adidas, etc., a great chance. Sports like tennis, golf, baseball, cricket, and polo are examples where wearing a hat significantly impacts an athlete's performance and necessitates a high hat consumption.
Africa and South America have the least market shares for headwear globally, with North America, Russia, and Asia having the biggest.
As in previous years, customers have been taken aback by how quickly science and technology permeate the textile and apparel industries. Numerous businesses have launched initiatives and innovations to create new items that are easier to use. The top innovations in the head wear sector include the use of recyclable materials, the creation of hats from recycled materials, the usage of vegan and organic leathers, the incorporation of hats with special sensors that monitor body heat and humidity, etc. These advancements directly improve the user experience for the customer and help to protect the environment.
Below you can find some of the top headwear manufacturers in the world with a brief detail :
Pipolaki
Address: 2156, chemin Harrichury, 64990 SAINT PIERRE D'IRUBE, France
Tel: 05 59 20 77 08
Email: contact@pipolaki.com
The year 2022 marks 60 years of Pipolaki!
From the small village of Nay to the ski resorts, via the ready-to-wear shops in town, this anniversary is proof to the quality, style and love you have for our hats and accessories. If the brand has been able to stand the test of time, it is because it has never stopped growing, adapting and reinventing itself, always keeping quality, authenticity and conviviality as its keywords.
Today, Pipolaki is proud to equip families and sportsmen all over the world and to warm them up in all circumstances.
It is with the same passion that Pipolaki celebrates its 60th anniversary and promises you more great adventures to come…
Henschel Hats
Website: www.HENSCHELHATS.COM/
Tel: 1 (636) 724-4000
Email: support@henschelhats.com
Address: 3569 New Town Lake, Dr. Suite #1, Saint Charles, MO 63301
From a small kitchen operation to a world-renowned headwear manufacturer, Joe Henschel set the bar across the industry. In 1945, with a few machines and original designs, Joe began selling headwear throughout Missouri. Joe's unmatched quality and charismatic personality spread like wildfire with demand exceeding his kitchen's capabilities.
In 1947, Henschel Hat Company was founded, expanding to a 7-story headquarters, fully operational manufacturing facility, and 115 employees. 3 generations (70+ years) later the Henschel legacy remains intact with over 4,000 clients worldwide. Through innovation, consistency, and, most importantly, our customers, Henschel remains a leader in the industry.
HUAXIA CAP
Website: www.HUAXIACAP.COM/
Email: info@huaxiacap.com
zhou@huaxiacap.com
beni_zhou@huaxiacap.com
Tel: +86-512-58160888
Every exquisite workmanship, elegant and comfortable hat, flowing is the rhythm of fashion, the show is enlivened by the spirit, Huaxia headgear, blossom your perfect self.
Excellent quality, keep improving——Zhangjiagang Huaxia Headgear Co.,Ltd
The company is situated in Zhangjiagang city, an emerging industrial port city in the Yangtze River Delta.
Zhangjiagang Huaxia Hat Industry Co., Ltd. is situated in Zhangjiagang Economic Development Zone of Jiangsu Province. With Shanghai in the east, Suzhou in the south, Wuxi in the West, and Nantong in the north, it is easy of access. It is 1 hour's distance to Shanghai Hongqiao International Airport and Pudong International Airport by car.
Enterprise
TTD CAPS
Website: www.TTDCAPS.COM/
Address: 600/16 Chieu Lieu Hamlet, Tan Dong Hiep Ward, Di An District, Binh Duong Province, Vietnam
Email: info@ttdcaps.com
Tel: (+84) 091517 0306 (Sales Team)
Provide high-quality products based on the international standard appraisal system. Bring added value to customers from the products that we offer. Build a professional working environment, and create favorable conditions for employees to develop their own qualification.
HUMAN RESOURCES ARE OUR MOST VALUABLE ASSETS
Textile workers are experienced, trained and raised the skill level periodically. The office staffs have high professional qualifications, foreign language (English) well and are regularly updated knowledge.
We focus on improving the work spirit and employee responsibility to serve our customers in the best manner.
Improve the morale of employees through the organization of team-building activities, annual vacation trips.
Helene Berman London
Webmail: WWW.HELENEBERMAN.COM/
Address: Studio 29, Lonsdale Road, Queens Park, London, NW6 6RA, UK
Tel: +44 (0)20 7485 1425
Email: sales@charlesgray.com
Helene Berman studied Fashion at Harrow School of Art in the Swinging Sixties, where she developed her talent of designing classic and beautiful garments. Championing the importance of quintessentially British-made clothing, the collections are trend driven, classic and feminine, and are available in some of the most desirable retail spaces worldwide.
In addition to the highly successful womenswear range, Helene has extended her hand to accessories with a collection of hats.
Helene's interest in hats was spiked whilst at college. Her main tutor was Alan Couldridge, a prominent milliner at the time. He would bring life to every outfit by finishing it with a hat, something Helene has never forgotten.
The hat collection is produced in the picturesque hills of Italy by a family run factory. Each hat is lovingly handmade by skilled craftsmen, using traditional techniques.

BAILEY
Website: www.baileyhats.com/
Phone: 1-855-384-7018
Email: bailey-service@baileyhats.com
In 1922, George S. Bailey, a mid-western man with a penchant for hats, founded the Bailey Hat Company in Los Angeles, California. Bailey saw the emerging need for a hat company that not only catered to the West Coast market, but one that also catered to the Western wear market. George Bailey saw a vast and as yet, untapped customer base in southern California and dedicated himself to providing those customers with fine quality hats and great styling.
The American west was booming, and Los Angeles was leading the charge. A population explosion was underway and due to the proliferation of cattle ranches, farms, mines, oil fields and, of course, movies, southern California's economy was growing at a breakneck pace. Los Angeles-based film studios accounted for nearly one-fifth of California's annual manufacturing business in the early '20s and it was there that George Bailey would start his business. He catered directly to the needs of the 'New West' outfitting southern California ranchers, businessmen, oil tycoons, and the newest segment of the population, movie stars, with 'the best hat possible'.
Today, Bailey design explores the juxtaposition of Hollywood elegance and Western toughness and is influenced by both directional culture and fashion that serves as a unique framework for original design. The collection consists of timeless products that customers buy again and again as well as cultural statement pieces that are unique and packed with style.
Goorin
Website: www.goorin.com/
SINCE 1895
We're a family of hat makers and dream makers with a legacy built on unconventional ideas and foolish pursuits in order to move people forward. We believe in encouraging people to be seen and heard because everyone deserves to matter.
Starting off life as a horse and cart in Pittsburgh, US-based label Goorin has gone on to evolve into a fully-fledged international brand with a slick line of products to boot.
Still a family-owned business, the hatmaker has an authentic edge that makes it a trusted name among headwear aficionados, along with a line of cheeky trucker hats for the modern man.
They're also the brand that created Walter White's iconic pork pie hat in Breaking Bad, which is aptly named the 'Heisenberg'.
CHRISTY & CO LTD
Website: www.christys-hats.com/
Address: Unit 7 Witan Park., Avenue 2, Station Lane, Witney, OXON, OX28 4FH, UK.
Tel: +44 1993 770 736
Email: wholesale @Christys-Hats.com
Press @Christys-Hats.com
At Christys' London, craft is key. Since its founding in 1773, Miller Christy's passion for impeccable quality and skilled craftsmanship has passed through generations of hatmakers, safeguarding Christys' red and gold insignia as a symbol synonymous with fine traditionally crafted hats.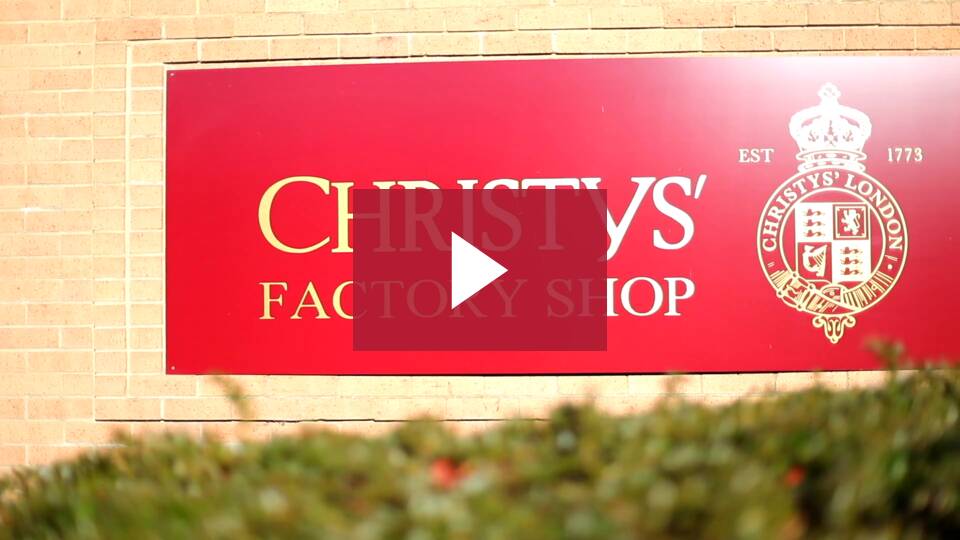 Christys' London – Great British Hat Makers Since 1773 -2020
Official helmet manufacturer of the UK Police Force for two centuries, Christys' stands as the Godfather of British hatmaking – not least since its Homburg hat was worn by Marlon Brando's Don Corleone. The cult of Christys' is recognisable throughout cinema, fashion, music and politics, amassing an eclectic lineup of wearers from Winston Churchill to Kate Moss, Indiana Jones to Brad Pitt.
Christys' was and is a brand with an eye on the future and, while methods have remained largely unchanged and heritage is paramount, it is the capacity to transcend trends and social borders that makes Christys' hats as sought after as ever. Historic. Iconic. Trailblazing.
Newera Cap
Website: www.neweracap.com/
Email: customer.care@neweracap.com
Tel: +44 1908 410435
Looking back at our first 100 years, we recognize one thing, and that is we are just getting started. We have weathered highs and lows, always focused on quality and great storytelling. In 2020 we renewed our commitment to making great products, building strong relationships and changing the game in the worlds sport and culture. With the Iconic 59FIFTY as our base, we will bring exciting new product and experiences to life globally and as always authentically.
Lock Hatters
Website: www.lockhatters.com/
Email: shop@lockhatters.co.uk
Tel: +44 20 7930 8874
Address: 6 St. James's Street, London, UK
Established in 1676, Lock & Co. is the oldest hat shop in the world, the oldest shop in London & one of the oldest family-owned businesses still in existence.
Revered for our centuries-honed craftsmanship, our innovative designs have graced the heads of some of the greatest figures in history. Admiral Lord Nelson wore our bicorne into the Battle of Trafalgar. Sir Winston Churchill adopted our Cambridge and Homburg hats as his trademarks. Dashing author Oscar Wilde was a fan, while the equally debonair Beau Brummell procured our hats as part of his sartorial repertoire.
Our luxury hats are not only born out of fashion, but also functionality, as our celebrated Coke hat testifies. Named after nobleman Edward Coke, who commissioned Lock & Co. in 1849 to create a style hardy enough for his gamekeepers, the hat has transcended time to become a true classic, made all the more memorable by the silver screen: Bond villain Oddjob wore it in Goldfinger and Charlie Chaplin made it as much of his act as his moustache.

Akubra UK
Website: www.akubra.co.uk/
Address: 48 High Street, Burford, Oxfordshire | OX18 4QF, UK
Tel: +44 01993 824004
Email: mail@akubra.co.uk
Elm Of Burford are a Country Clothing, Footwear and Headwear retailer of the highest quality brands. Selling from their shop in Burford, the gateway to the Cotswolds and at their stands at many of the Country Shows throughout Britain. As a family-run business with over 20 years of experience, we pride ourselves with professional, friendly service; and with extended product and brand knowledge, our team are always happy to help.
The Marshall family, who own and run Elm Of Burford Ltd, spent a significant amount of time living in Australia before coming back to the UK to open up Elm Of Burford. Over there they familiarised themselves with the quality and craftsmanship of the iconic Australian brand that is Akubra Hats. Akubra Hats are an essential part of Australian country life due to the bright sunshine and high levels of UV. Over here in the UK though that does feature on long hot summer days, the hats do have the added feature as they also keep the rain off just as well. This makes them an ideal country hat the world over.

Stetson
Website: www.stetson.com/
Email: help@stetson.com
AN AMERICAN LEGACY
As it did in 1865, Stetson today embodies the resourceful, authentic, and diverse American spirit. Rich in history, the story of Stetson continues in step with the journey of America -ever evolving and timeless.
Founded in 1865, Stetson was born from the spirit of the West and grew to become an American icon. John B. Stetson's friendly gesture towards a wayward traveler on the new frontier gave birth to the world's first "cowboy hat." Ever since, Stetson has been a global leader in headwear, a trusted household name around the world, and has become standard equipment for Western aficionados everywhere.
For over 150 years, Stetson has created quality products that are built to last and have deep roots in the American tradition. We have a strong appreciation for objects that are made well and products that get better with age. We still craft our products using much of the same techniques as John B. did so many years ago – with an eye towards meeting the needs of the future generations of frontiersmen, pioneers, industrialists and trailblazers.
Ebbets
https://www.ebbets.com/
Email: customerservice@ebbets.com
sales@ebbets.com
marketing@ebbets.com
"In 1988, my search for an original, wool uniform led me to a warehouse containing baseball flannel dating from the 40's. I bought in one bolt at a time and we literally built our company on it." – Jerry Cohen, Co-Founder
Ebbets Field Flannels remains committed to bringing the quality, beauty and craftsmanship of mid-century American athletic garments to a 21st century public.
Co-founder Jerry Cohen grew up in Brooklyn, not far from where the fabled stadium once stood in Flatbush. Jerry listened to his father tell stories of the colorful players of another era. He was proud of the fiercely independent neighborhood. And the Brooklyn Dodgers' heritage as the first major league team to integrate professional baseball in 1947, with the addition of Hall-of-Famer Jackie Robinson.
FUELED BY A LIFE-LONG PASSION
Jerry was fascinated with sports emblems and uniforms. As a youngster, he would purchase baseball cards to see the uniform changes and colors rather than for the players. Fast-forward to 1987, when he was trying to find a vintage flannel baseball jersey to wear onstage with his rock & roll band. Which led to…

Borsalino
Website: www.borsalino.com/en
Address: Haeres Equita S.r.L., Zona Industriale D5, Spinetta Marengo, 15122 Alessandria, Italy
Email: customercare@borsalino.com
Tel: +39 011 753 8969
1857
On 4th April, Giuseppe Borsalino created what is now the oldest Italian luxury hat manufacture in Alessandria, a town in northern Italy.
2017
160th Anniversary
To mark Borsalino's 160th anniversary, the Italian Ministry of Economic Development has recognised Borsalino as one of the 'Eccellenze del sistema produttivo' (Areas of Excellence of the Production System), dedicating a € 0.95 stamp to the company
A JOURNEY INTO THE FUTURE WITH ARTISTIC REFLECTIONS OF PAST, PRESENT AND CONTEMPORARY TIMES
Borsalino proudly presents Fall-Winter 2022/23 in celebration of iconic heritage with a collection greatly inspired by the artistic periods of pre-World War up through the savvy Seventies. This latest romantic vision of the Maison's Creative Curator Giacomo Santucci reflects on the Informal Movement and creativity's renewed function, first promoted by artists like Alberto Burri, Lucio Fontana and Jannis Kounellis who authored new channels of communication in art to forge innovative styles.
Kangol
Website: www.eu.kangol.com/
Address: Kangol , New York City, NY 10013, USA
Tel: +1-212-981-9845
Email: inquiry@kangol.com
2013 marked the 75th anniversary of Kangol. To honor this accomplishment, we hosted a year-long run of global activations taking place in New York, Hong Kong, Taipei, Sydney, Seoul and Tokyo. Each event featured various aspects of art, music, sport and fashion, encompassing all facets of the Kangol lifestyle.
Barbour
Website: www.barbour.com/
The Barbour story began in 1894 in Market Place in South Shields. Today the 5th generation family-owned business remains in the North East, with Barbour's headquarters located in Simonside, South Shields.
Although we source products from around the globe, some of Barbour's classic wax jackets are still manufactured & repaired by hand in the factory in Simonside.
Barbour now has retail stores presence in over 55 countries worldwide including the United Kingdom, United States, Germany, Holland, Austria, France, Italy, Spain, Argentina, New Zealand and Japan.
Collections cater for men, women, children and now even dogs! Broadening out from Barbour's countrywear roots, today our heritage and lifestyle clothing brand produce clothing that is designed for a full lifestyle wardrobe. As well as jackets and coats, the Barbour wardrobe includes shirts, dresses, knitwear, footwear, accessories and more.
Barbour remains true to its core values as a family business which espouses the unique values of the British Countryside and brings the qualities of wit, grit and glamour to its beautifully functional clothing.
Brixton
Website: https://www.brixton.com/
PHONE: (866) 264-4245
Email: customerservice@brixton.com
IT STARTED WITH A HAT
Out of a garage in Oceanside CA, Brixton began with a group of friends who discovered their inspiration from the diversity of cultures that surrounded them. The Hooligan, a vintage-inspired newsboy cap, was the first step of the journey.
BRINGING PEOPLE TOGETHER
Discovery through Art, Music, Exploration and Adventure. We wanted to unite people from a variety of lifestyles. Creators and Builders: the musicians, artists, craftspeople, travelers – they are Brixton's inspiration.
While the brand was forged in Southern California, we are inspired by the world around us and bring that inspiration to everything we do.